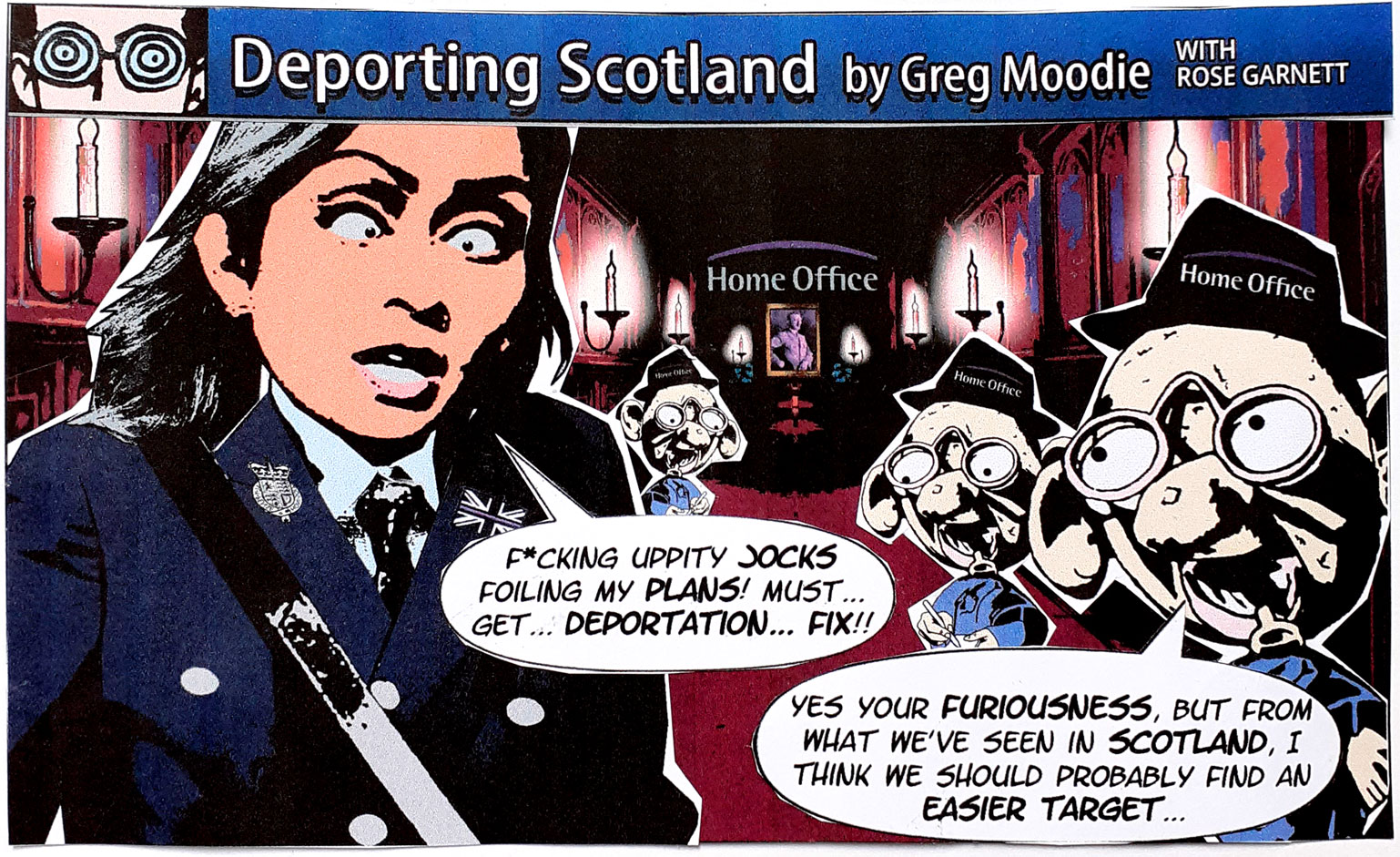 CROWDFUNDING NOW - PLEASE LEND YOUR SUPPORT!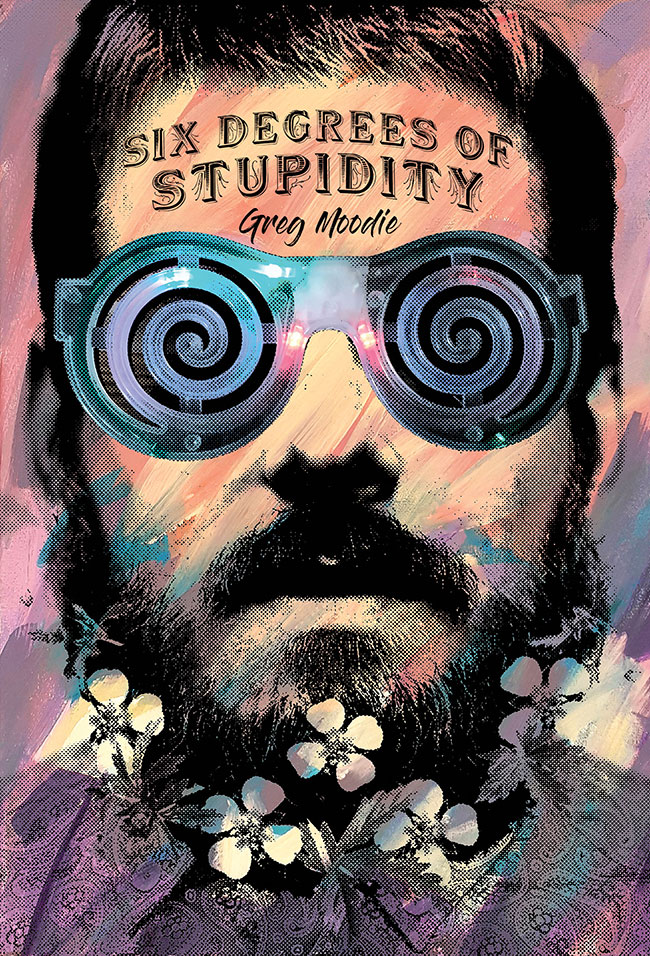 Like this cartoon? The original collage artwork is available to buy: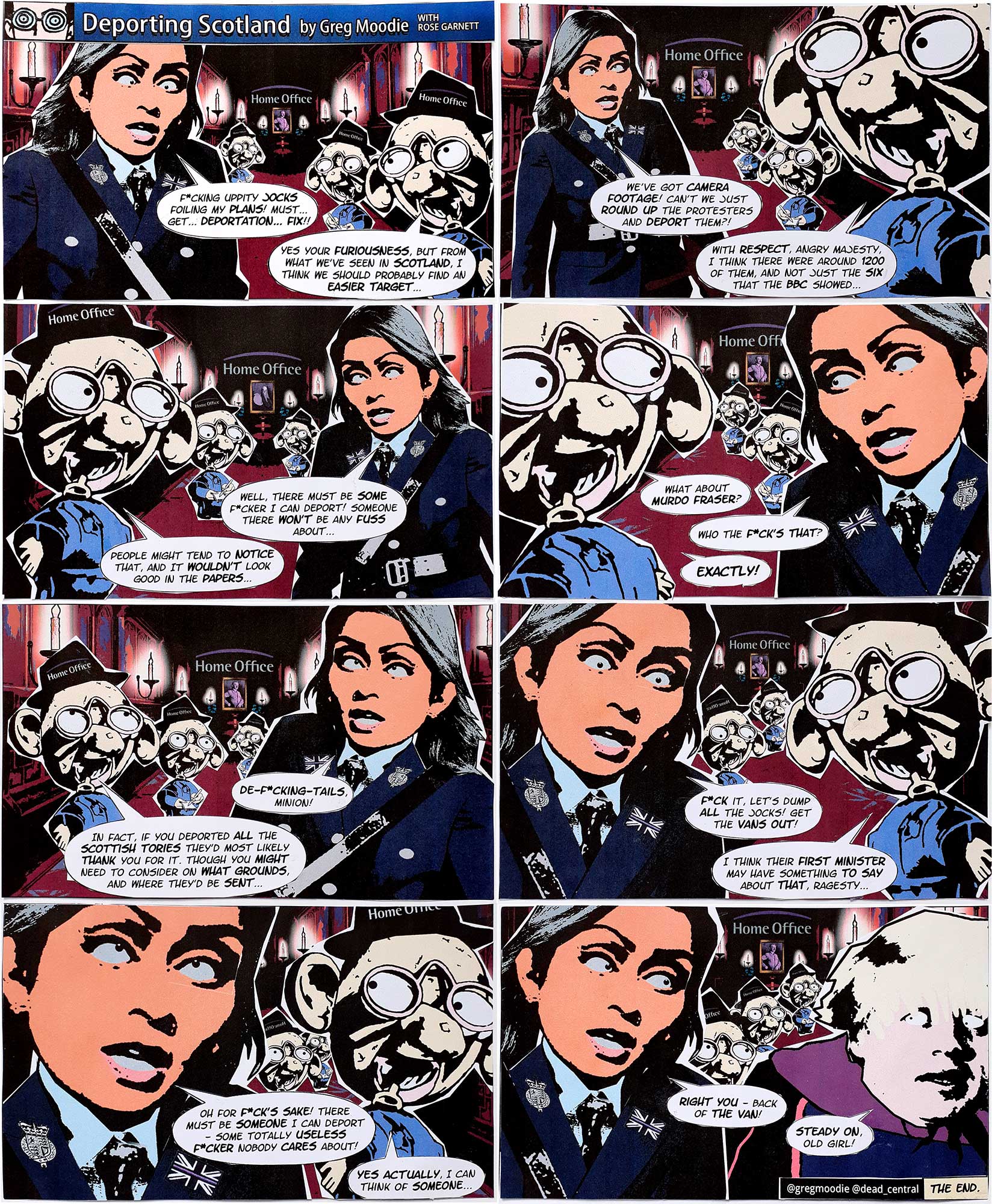 May 16, 2021
A Home Office immigration raid in Kenmure Street, Glasgow, had to be abandoned after over a thousand protesters rallied round, preventing their vehicle from leaving. A seven-hour stand-off followed, at the end of which the two targeted men were released. The BBC's report on the story lasted all of 25 seconds and consisted of a single tight shot around the van, making it appear as if there were only a handful of protesters present.