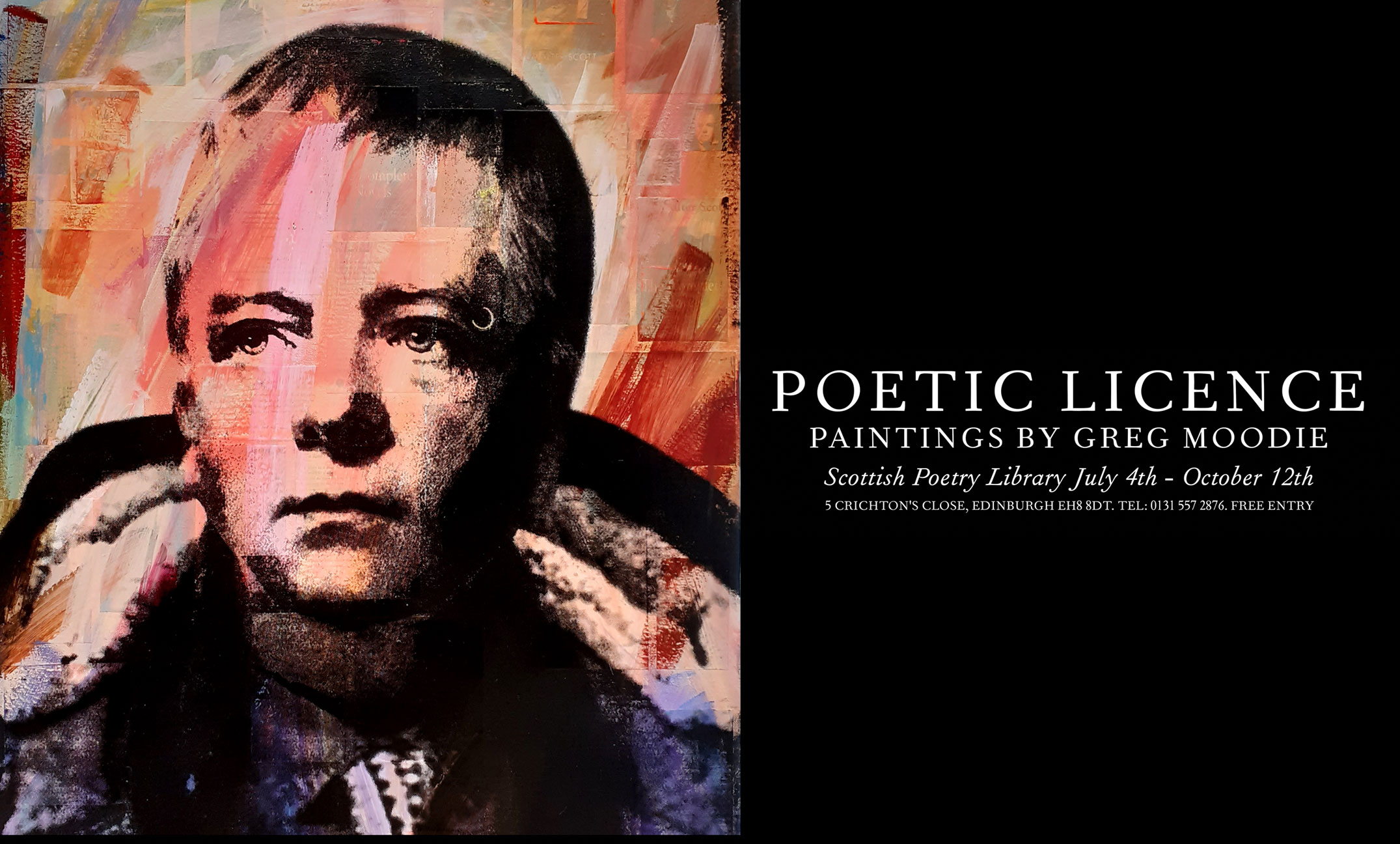 When I was a teenager one of my art college classmates complained to a tutor, "All the important art movements have happened. Everything's been done." The tutor said, "They haven't been done by you." I guess this made a lasting impression on me.
The idea behind 'Poetic Licence' was to take existing images of eminent Scottish writers, lift them out of the age in which they were created and stylistically subvert them, sometimes in not very subtle ways. The intended effect is to jolt you out of any preconceived ideas of time. Why shouldn't Robert Burns and Liz Lochhead be sitting together in a pub?
Looking at the original oil painting of Sir Walter Scott, young people especially might find it hard to see beyond the 19th century formal wear and the austere old master treatment. Remove these and they might wonder who he is. If that sounds shallow, anything to get young people interested in writers is my defence.
So enjoy being jolted. I'll stop short of singing 'My Way'.
Greg Moodie, July 2022
Some of these paintings are now available to buy online. Click here for more information: https://gregmoodie.com/product-category/paintings/