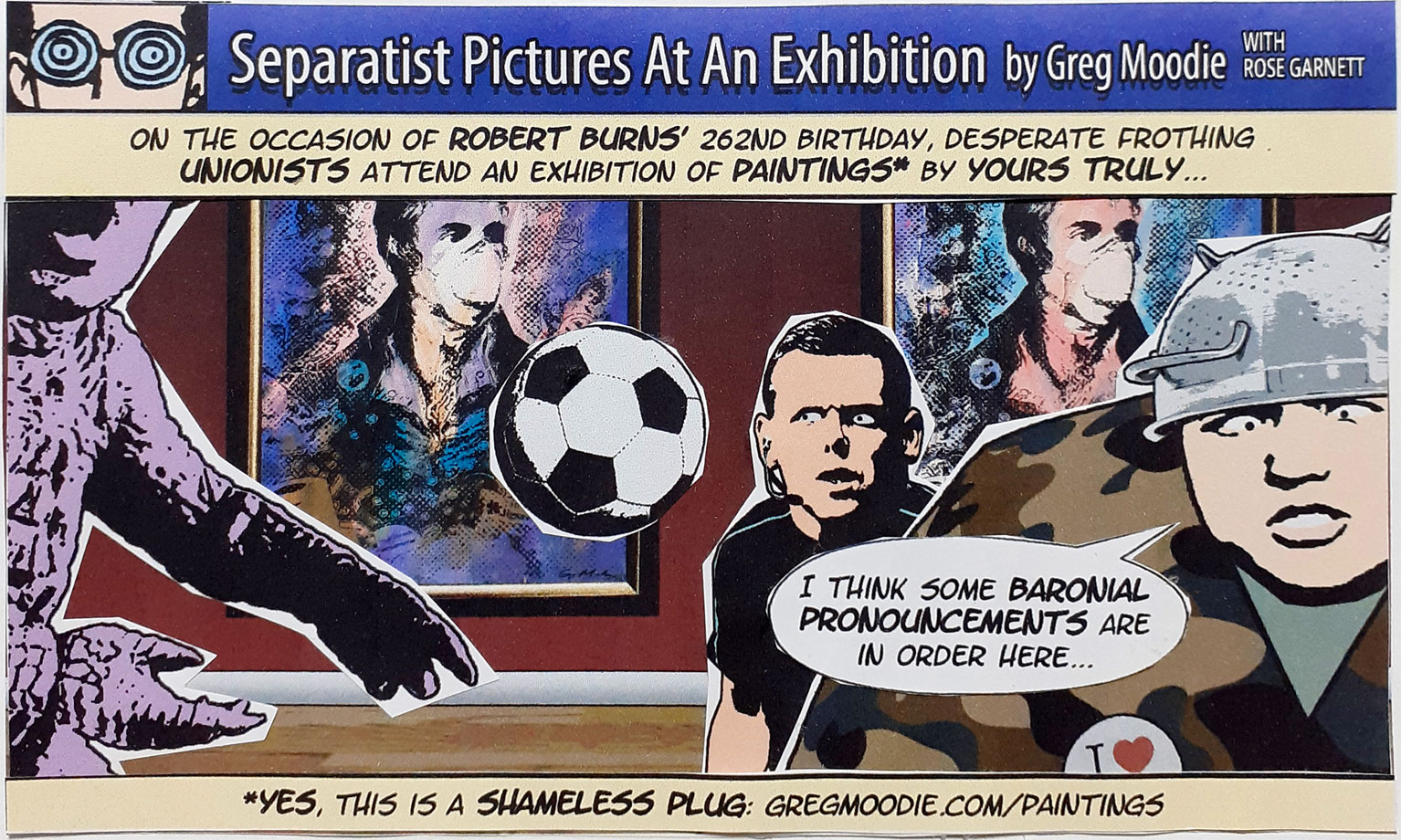 CROWDFUNDING NOW - PLEASE LEND YOUR SUPPORT!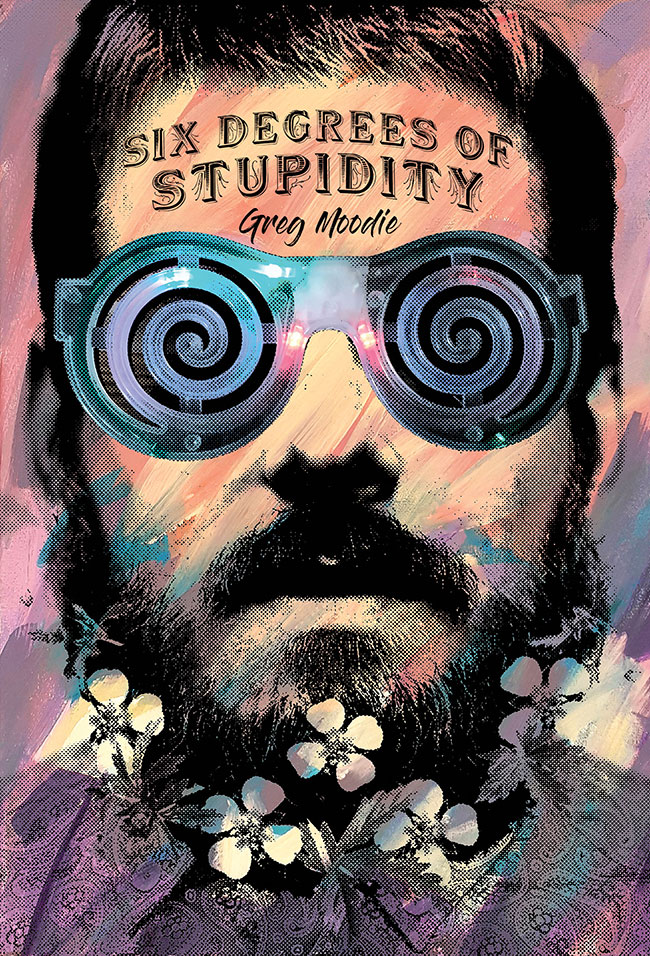 Like this cartoon? The original collage artwork is available to buy: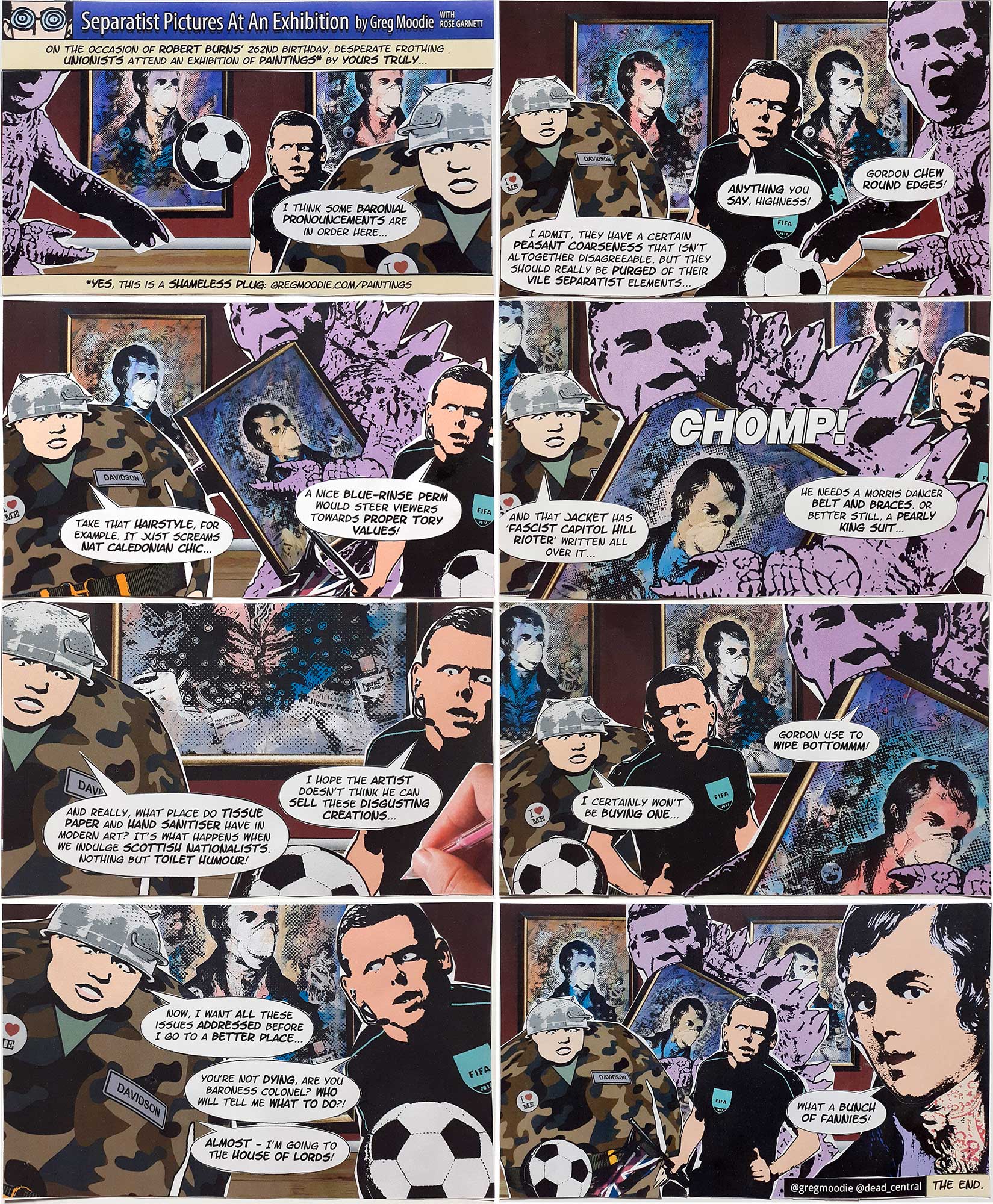 Separatist Pictures At An Exhibition
January 24, 2021
Both Gordon Brown and Ruth Davidson compared supporters of Scottish independence to the American fascist rioters who stormed Capitol Hill, killing five people. One branch of the Scottish Conservatives, whose leader is Douglas Ross, compared the SNP to the Nazis and the Chinese Communist Party. Oh, and today is Burns Day.