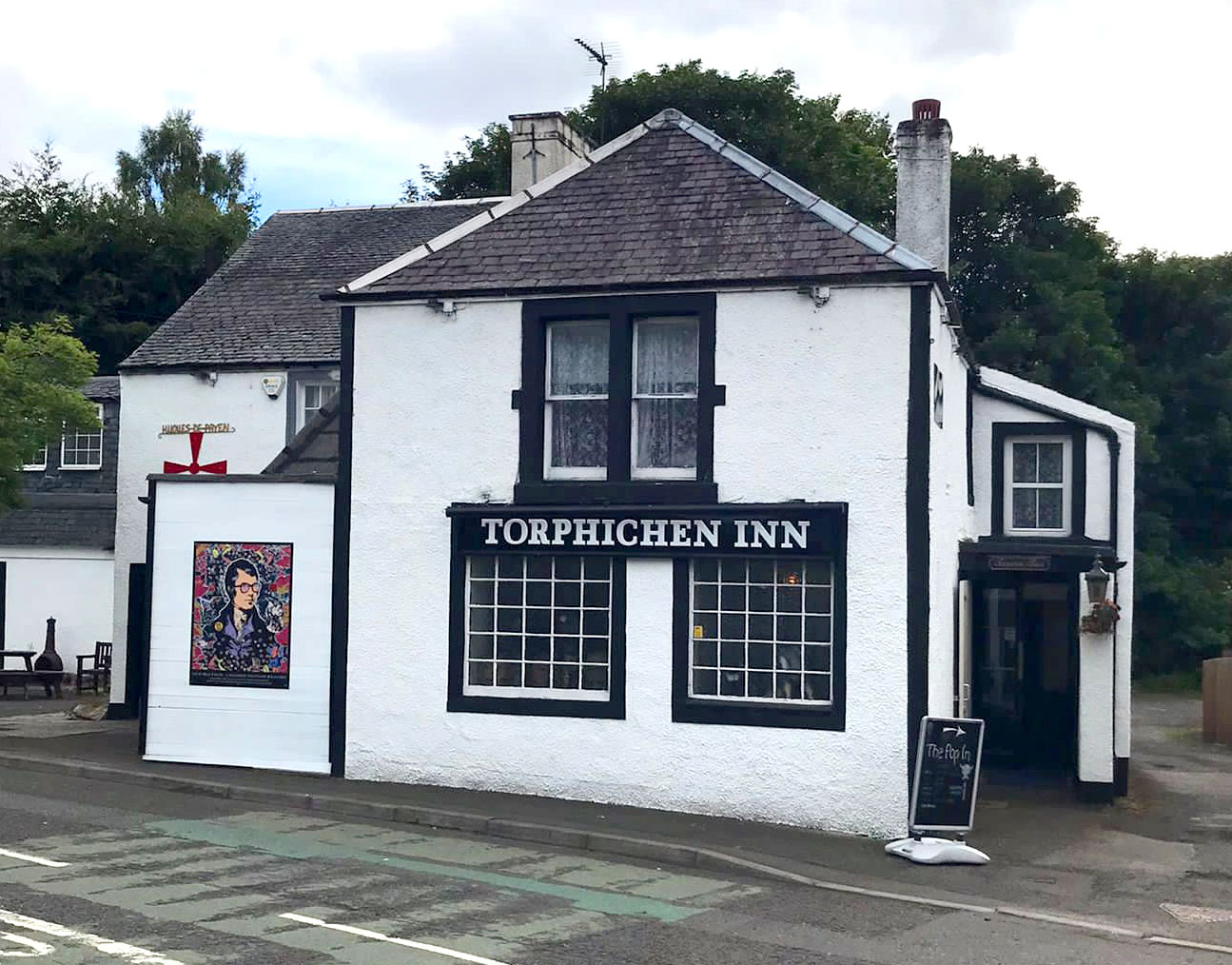 At the end of 2015 I was asked to design a series of murals at the Torphichen Inn, West Lothian, based on Robert Burns' poem Tam O'Shanter. I photographed local residents and collaged them together in what ended up being seven separate panels.
I was six panels in, with no plan for the seventh, when the landlord suggested a portrait of Burns. That sounded good to me. I flipped the original image horizontally so it would face the bar and added a few fun things. Now Burns is on the outside of the building too.
We launched the Tam O'Shanter Murals on March 18th 2016 at the Torphichen Inn with Culture Secretary Fiona Hyslop. In the summer of that year I won 'Torphichen Citizen of the Year', which delighted me no end.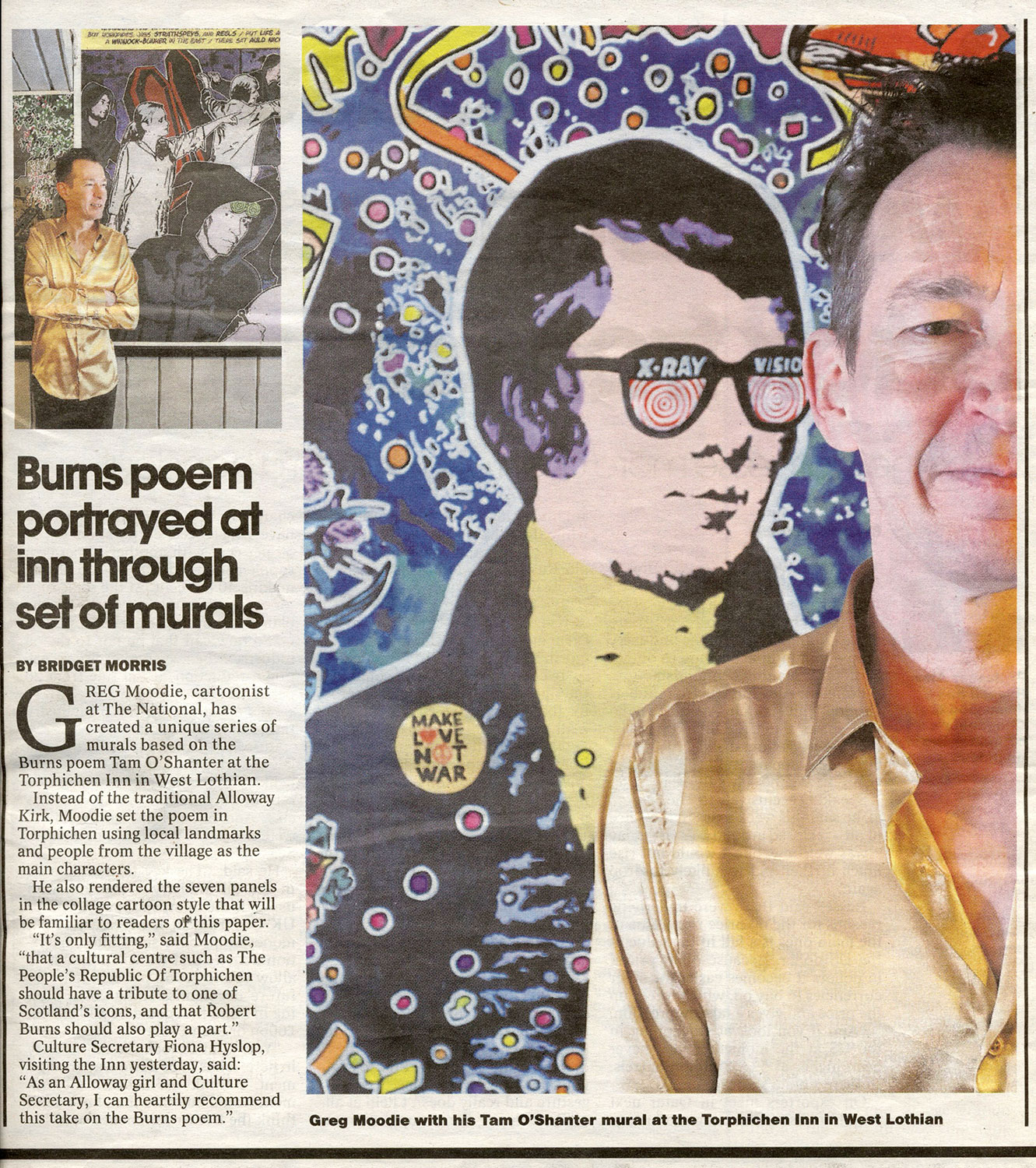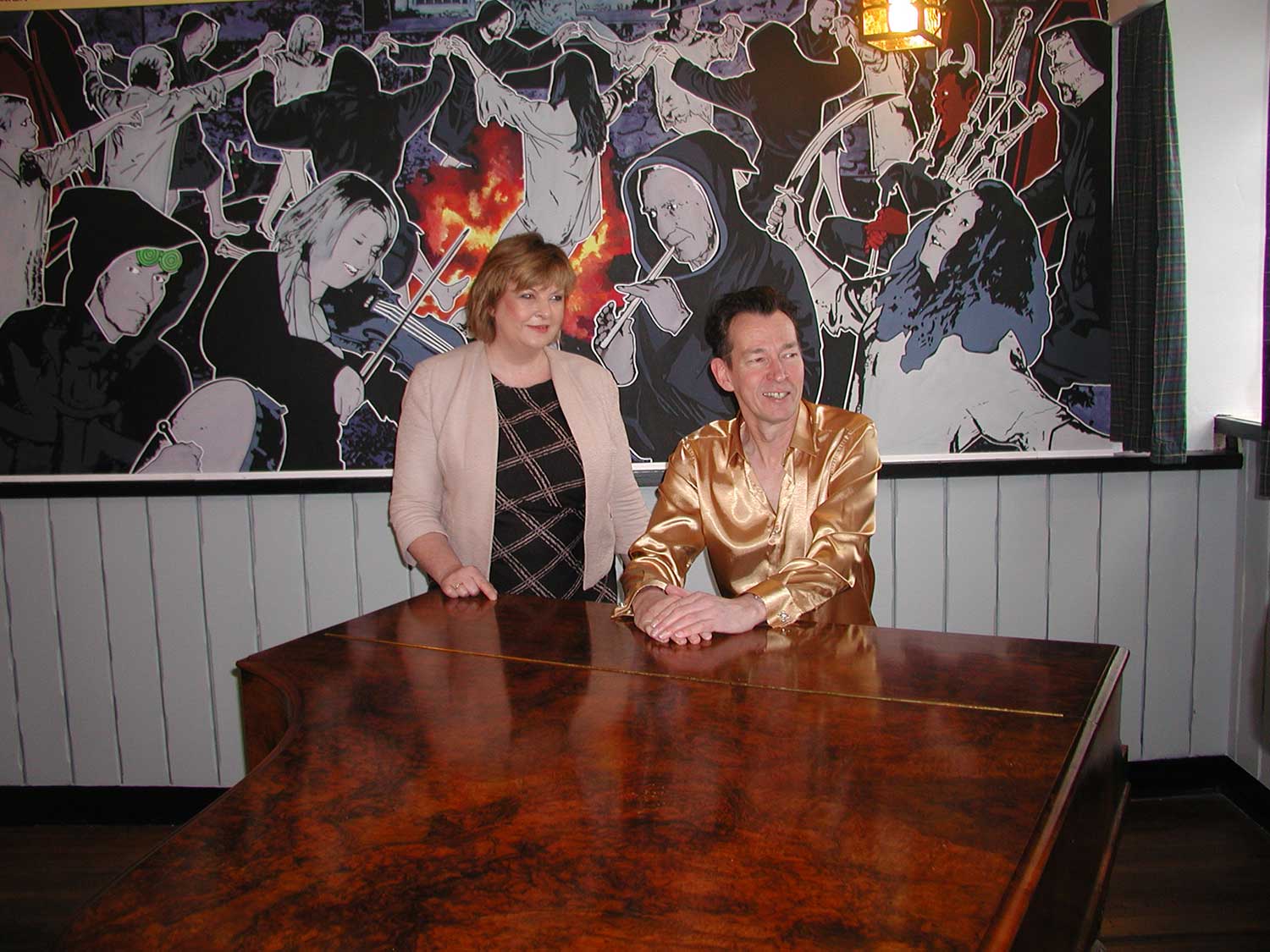 The following year I wrote a semi-fictional, or "factually dubious" account of the making of the murals, called 'Borrowing Burns'. You can order it here: