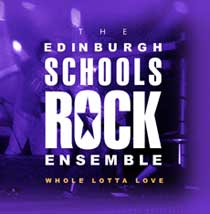 The following are the liner notes from the new cd by ESRE:
"I used to play guitar. Seriously. I was the only guy around who could play 'Bridge Over Troubled Water' using just two chords. I bowled them over alright. People said I should 'desist', but I was never that keen on protest songs.
When I turned to managing bands in the 1970's, it was a rich period in pop history. Managers could have their pick of any number of great groups back then. There was 10cc, Roxy Music, Cockney Rebel, Thin Lizzy... if only I'd picked them and not the turkeys I ended up with, I might not be here working with Neil Sommerville now.
But it's all water under the bridge. Bleeding troubled water. Which brings me to Esre. I think they could be my 'bridge'. I think I still have a chance at the big time with these kids. And for those of you who read the papers and think you see a pattern emerging in my life - the making of a small fortune followed by tax evasion, bankruptcy, ignominy and a spell at her majesty's pleasure - let me say this: Esre are only my ticket to the first of these. I can handle the rest myself.
I may not understand their music, but when has that ever bothered managers in the past? I know a good thing when I see one. Like the first time I saw Dire Straits. Unfortunately it was at Wembley stadium so I was too late to sign them.
And it's not that I don't like Esre's sound, even though everybody knows music's gone downhill since the invention of stereo. I mean, one speaker was good enough for Phil Spector and if it wasn't broke why fix it? Spector may be a major twonk, but if Gnarls Barclay traded their four cloth ears for just one of his they might come up with a decent tune.
This aside, I think you'll agree that Esre could do wonders for my bank balance and help to erase some of the terrible things that have been said about me in the press. Who knows, they could even be as big as Simon and Garfunkel."
- George Lyttleton, Band Manager